Our history
1906 - Foundation

On March 26th 1906, Gustav Neuhäuser and his business partner Adolf Hellerich founded the "Hellerich & Neuhäuser" company in Pforzheim, Germany. The primary business of the company was the manufacture of metal slitting saws for the jewelery as well as steel and non-ferrous metal machining industries.
1912 - First exports
With improved precision of the tools and increased product diversity, the company experienced great success in the local market. Soon their products were being exported beyond the borders of Germany, to Switzerland, France, Britain and numerous other countries.
1928 - Depression
After World War I, during the tough years of the global depression, the company's business was mainly based on exports. Adolf Hellerich died in 1927 and the company was renamed "Gustav Neuhäuser Präzisionswerkzeugfabrik".
1935 - Expansion to Enzberg
During the economic recovery, Gustav Neuhäuser moved the company to Enzberg, Germany. The manufacturing facilities and product offering had both been expanded during the new administration. Metal milling cutters and end mills supplemented the product portfolio. In 1944 the production througtput reached its temporary peak.
1945 - Occupation and dismantling
After World War II, and during the French occupation, the entire production facility was dismantled.
1948 - Revival
Not until the currency reformation in 1948, did the economic situation slowly begin to recover. At this point, the manufacture of tools could slowly be revived, step by step.
1949 - Product innovation
In 1950 Neuhäuser was the first German company to present solid carbide metal slitting saws to the market. This was an innovation of groundbreaking consequences for metal machining.
1959 - Expansion into the Eifel: Prüm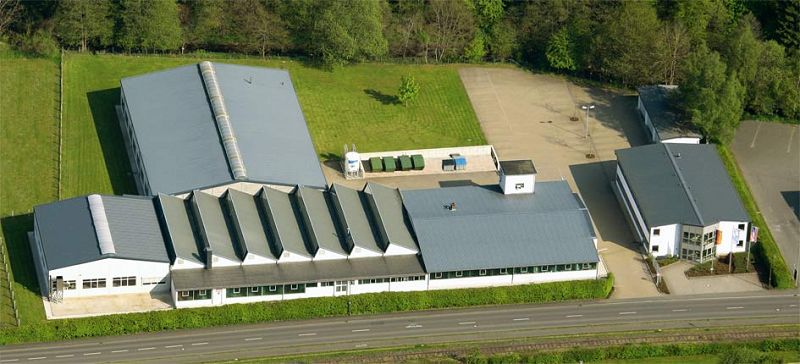 By 1959, economic growth had made the facilities in Enzberg too small. At this time Hans Neuhäuser, the founder's youngest son, decided to build another production facility in Prüm, Germany. Werner Guckelberger established and managed the new plant as COO until 1996.
1960 - New products and costumers
The 60s, 70s and 80s were characterized by the expansion of capacity and product diversity. New customers were gained in such industry segments as aerospace, medical and electronics.
 1984 - Expansion to the US
In 1984, Klaus-Dieter Neuhäuser, son of Hans Neuhäuser, founded the distribution subsidiary Controx in the US. The business developed well and the sales volume grew for many years.
2002 - Concentration in Prüm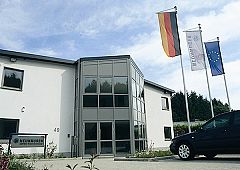 The biggest recession after the Second World War hit Germany in the early 90s. Consequently the production site in Enzberg had to be closed down and manufacturing was concentrated in Prüm. In 2002 the administration was also moved to Prüm – into a new office building.
2006 - 100th anniversary
In 2006 Neuhäuser celebrated its 100th anniversary as a highly productive and successful company.
2007 - New heat treating facility
In 2007 a brand new heat treating facility went into production.