Welcome to Neuhäuser
For more than 100 years, Neuhäuser
Präzisionswerkzeuge GmbH/Neuhäuser Precision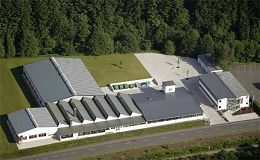 Cutting Tools has been developing high precision
standard and special tools of the highest quality
for machining in various industrial sectors.
As a globally reputable manufacturer of special tools, we would like to assist you in optimizing
your production processes with our
comprehensive know-how – as your partner and supplier.
Latest News
International Paris Air Show
June 15-21, 2015, Le Bourget Parc des Expositions, Paris, France
This year, Controx-Neuhäuser exhibited for the first time at the Paris Air Show. The world's biggest air show took place from June 15 to 21, 2015 in Paris at the airport Le Bourget – with 2,303 exhibitors and 351,000 visitors. The exhibitors were established aircraft companies as well as their subcontractors and suppliers and service companies that serve the industry.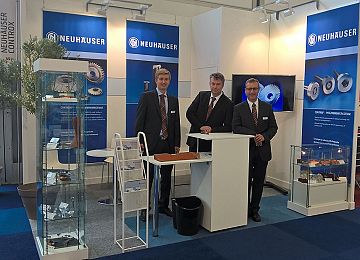 Within the aerospace industry, especially companies in the composite and lightweight market are interesting for Controx-Neuhäuser. For these applications several special solutions were developed and successfully introduced and moreover there is a constantly growing range of standard products. Recently new tools series for the machining of panels and carbon fiber or glass fiber laminates got introduced.
Controx-Neuhäuser was represented by the general manager Klaus-Dieter Neuhäuser, the application engineers and moreover the French distribution partner.

Trade Shows 2016
JEC World Composites Show & Conferences
March 8-10, 2016
Paris Nord Villepinte Exhibition Center

Visit us! Pavilion 5 A, Booth P 77

AMB International Exhibition for Metalworking
September 13-17, 2016
Stuttgart, Germany

Visit us!

Special tools
| | | |
| --- | --- | --- |
| | | In our modern and extremely flexible production center in Prüm, Germany, we manufacture special precision tools on your demand in a range from single pieces up to mass production. |
Standard tools
| | | |
| --- | --- | --- |
| | | Our standard product portfolio is presented in our two tool catalogues. Please note the detailed technical information and data sheets, which also contain the specifications of the tools and recommendations for their application. |
Composite tools
| | | |
| --- | --- | --- |
| | | The Neuhäuser Präzisionswerkzeuge GmbH has developed a wide range of special tools to match the challenging requirements of composite machining and to provide solutions for their specific demands. |
© Neuhäuser Präzisionswerkzeuge GmbH · Prümtalstraße 40 · 54595 Prüm
Tel.: +49 (0)6551 9523-0 · Fax: +49 (0)6551 9523-22 ·
info@neuhaeuser-controx.de