Welcome to Neuhäuser
For more than 100 years, Neuhäuser
Präzisionswerkzeuge GmbH/Neuhäuser Precision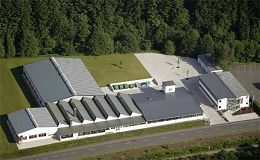 Cutting Tools has been developing high precision
standard and special tools of the highest quality
for machining in various industrial sectors.
As a globally reputable manufacturer of special tools, we would like to assist you in optimizing
your production processes with our
comprehensive know-how – as your partner and supplier.
Latest-News
We are pleased to announce
Controx-Neuhäuser has relocated our office and warehouse facilities to 5776 Urbana Road, Springfield, Ohio.
We will continue to provide you with the superior quality and engineering services that you have come to expect.
Our warehouse stocks a large inventory of catalog tools for your convenience and same day shipping. We also warehouse custom ordered special tooling for release and blanket orders.
Controx-Neuhäuser staff cordially invites you to stop by any time you are in our area. We'd be happy to visit with you to fulfill all of your tooling needs.

Special tools
| | | |
| --- | --- | --- |
| | | In our modern and extremely flexible production center in Prüm, Germany, we manufacture special precision tools on your demand in a range from single pieces up to mass production. |
Standard tools
| | | |
| --- | --- | --- |
| | | Our standard product portfolio is presented in our two tool catalogues. Please note the detailed technical information and data sheets, which also contain the specifications of the tools and recommendations for their application. |
Composite tools
| | | |
| --- | --- | --- |
| | | The Neuhäuser Präzisionswerkzeuge GmbH has developed a wide range of special tools to match the challenging requirements of composite machining and to provide solutions for their specific demands. |
© Neuhäuser Präzisionswerkzeuge GmbH · Prümtalstraße 40 · 54595 Prüm
Tel.: +49 (0)6551 9523-0 · Fax: +49 (0)6551 9523-22 ·
info@neuhaeuser-controx.de